In order to take more care of mental health and study of international students, especially those who have been in China since the COVID-19. The sharing meeting had been held at 5:30 PM on 27th at Room 341.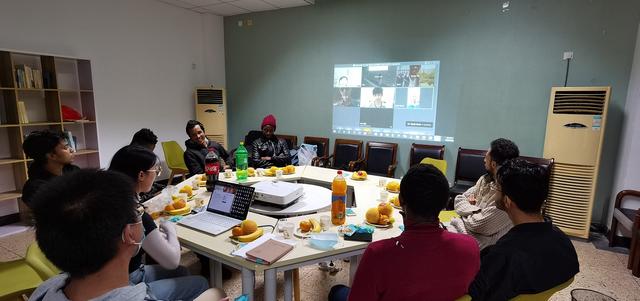 The management secretary of international students Ye Manman and international students on campus participated in the offline sharing meeting , and international students who are staying in foreign countries participated in the online sharing meeting . The meeting focused on students' study and mental health. Therefore, "complaint note" had been set up to make fun of their biggest learning problems since they studied in China, especially during the Coronavirus. The management secretary of the international students read the notes, and the teachers and students made Suggestions together to solve the problems.The sharing meeting was different with traditional class meeting. It was with a variety of food on the table to create a relaxed and pleasant communication environment. Eating, drinking (soft drink), joking, laughing even crying were allowed to be presented.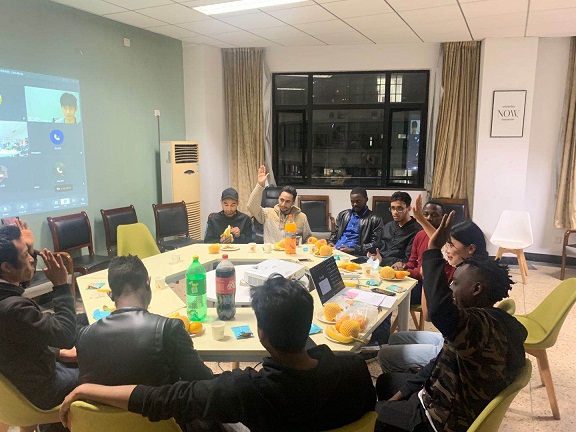 The international students were open heart with their teacher and told her their problems gradually. The secretary of international students also Shared her similar experiences. As the teacher and the previous oversea student, she sympathized with the loneliness of overseas students and the potential difficulties they faced, especially the difficulties of studying during the coronavirus. She encouraged international students to open heart with teachers and to take part in physical exercises.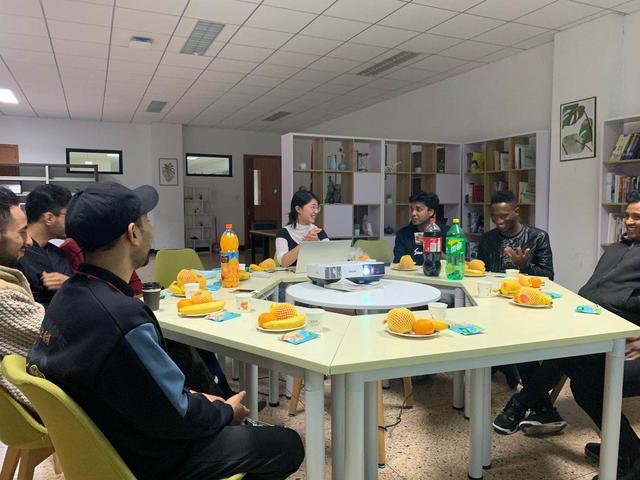 The sharing meeting lasted 2 hours. It is quite important for all international students who have been in SCIE long time. It provided the chance for international students to know more about each other and to share their stories with teachers.